---
---
Product Specifications
● Suitable temperature:-20℃ - 10℃. 
● Warm & Dry - Made of 63% Merino Wool, 18% Nylon, 7% Spandex, 12% Lycra . Socks Are Designed to Keep Your Feet Warm and Dry.
● AMPLE PROTECTION FOR YOUR FEET - The weight of wool socks make them the perfect choice of hiking socks to protect your feet from chafing due to hiking boots. Our hiking socks women & men style fits. comfortably inside of footwear and stays in place without bunching up
● ULTRA STRONG - Our wool hiking socks have reinforced toes and heels for extra strength in the spots where hiking socks suffer wear and tear first. This makes them wool socks women & men can wear for hikes year after year.
● COMFORTABLE MERINO WOOL OUTDOOR SOCKS - Precision sewing socks by hand stitching, seamless valley, Exquisite design heel socks with Y-type stitching, full wrap, reduce foot pressure, comfortable to wear in bed and around the house to stay warm.
● THE BEST THERMAL SOCKS - with natural anti-bacterial properties for keeping your feet dry, warm and comfortable during hiking, trekking, long walks, ski or if you just need a nice pair of everyday socks.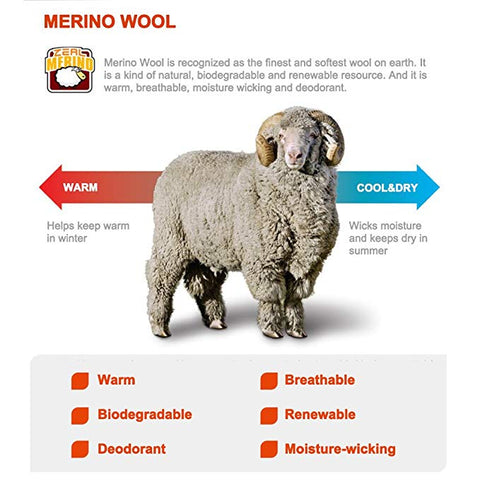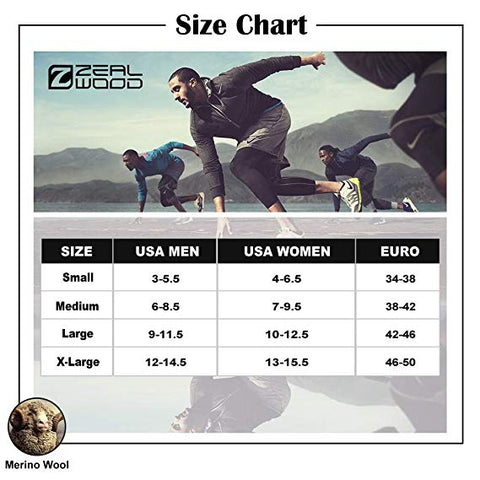 ---