---
---
Product Specifications
● Suitable temperature:-15℃ - 15℃. 
● Warm & Dry - Made of 68% Merino Wool, 17% Nylon, 5% Spandex, 10% Lycra . Socks Are Designed to Keep Your Feet Warm and Dry.
● AMPLE PROTECTION FOR YOUR FEET - The weight of wool socks make them the perfect choice of hiking socks to protect your feet from chafing due to hiking boots. Our hiking socks fit comfortably inside of footwear and stays in place without bunching up
● ULTRA STRONG - Our wool hiking socks have reinforced toes and heels for extra strength in the spots where hiking socks suffer wear and tear first. This makes them wool socks can wear for hikes year after year. 
● COMFORTABLE MERINO WOOL INDOOR SOCKS - Precision sewing socks by hand stitching, seamless valley, Exquisite design heel socks with Y-type stitching, full wrap, reduce foot pressure, comfortable to wear in bed and around the house to stay warm
● THE BEST THERMAL SOCKS - with natural anti-bacterial properties for keeping your feet dry, warm and comfortable during hiking, trekking, long walks, ski or if you just need a nice pair of everyday socks.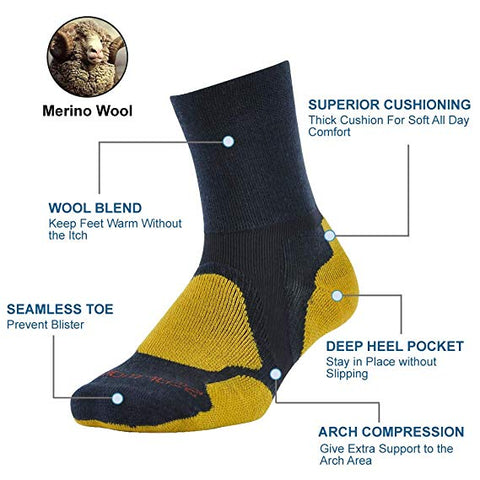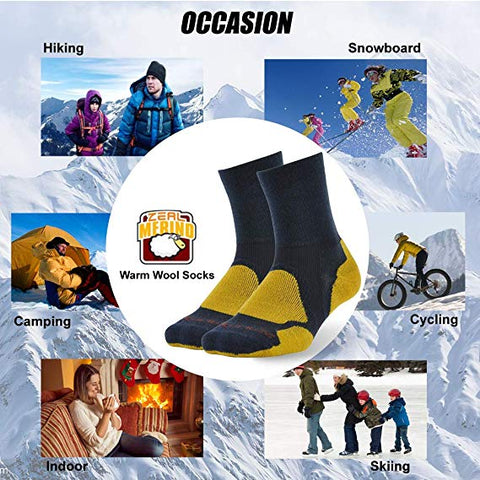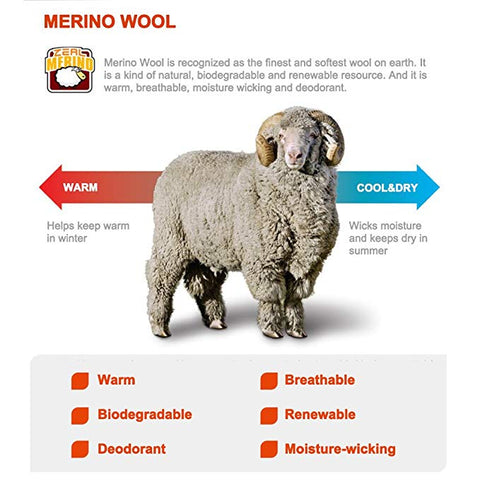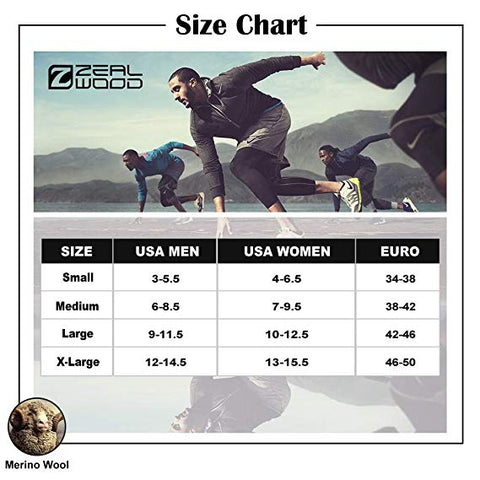 ---