---
---
Product Specifications
● Suitable temperature:-20℃ - 10℃
● Extra warm for the coldest winter weather; Padded comfort; great for sports, hiking, skiing; 7x warmer than cotton; 67% Merino Wool, 16% Nylon, 9% Spandex, 8% Lycra elastic. No more cold feet!
● SUPER WARM: These merino wool socks are full cushioned with soft wool blend terry, which makes them super comfy and ultra warm; Ribbed stay-up top keeps socks from sliding down; Thick thermal yarn; Moisture wicking for dryness; These socks are great to wear in bed and around the house to stay warm through the cold winter nights; Also great for outdoor athletic activities.
● COMFORTABLE& COZY: Very comfortable and cozy merino wool socks for wearing around the house; These wool socks have a reinforced heel for extended wear with a cushioned heel and built-in arch support; Merino wool socks women, merino wool socks men are ideal warm socks for winter.
● MERINO WOOL BLEND FOR STRENGTH & DURABILITY : Merino wool keeps your feet fresh and cool in the Summer and warm in the Winter. The Exclusive Merino Wool Blend wicks away sweat and lets it evaporate fast, so your feet will stay comfortably dry. The targeted ventilation mesh zones allow a constant airflow and through the padding from heel to toe the socks absorb jarring shocks and the full cushion minimize chafing.
● OCCASIONS: Merino wool socks have a stay-up performance comfort top and are designed for extreme weather conditions; Merino wool hiking socks are great cold weather gear for outdoor activities and sports like skiing.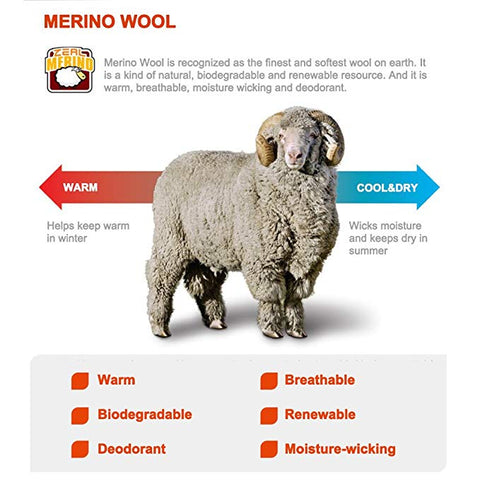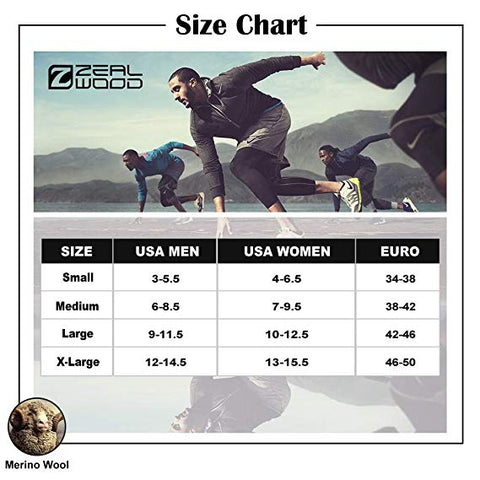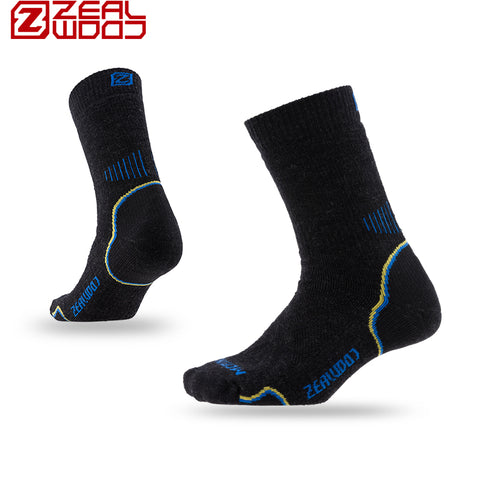 ---